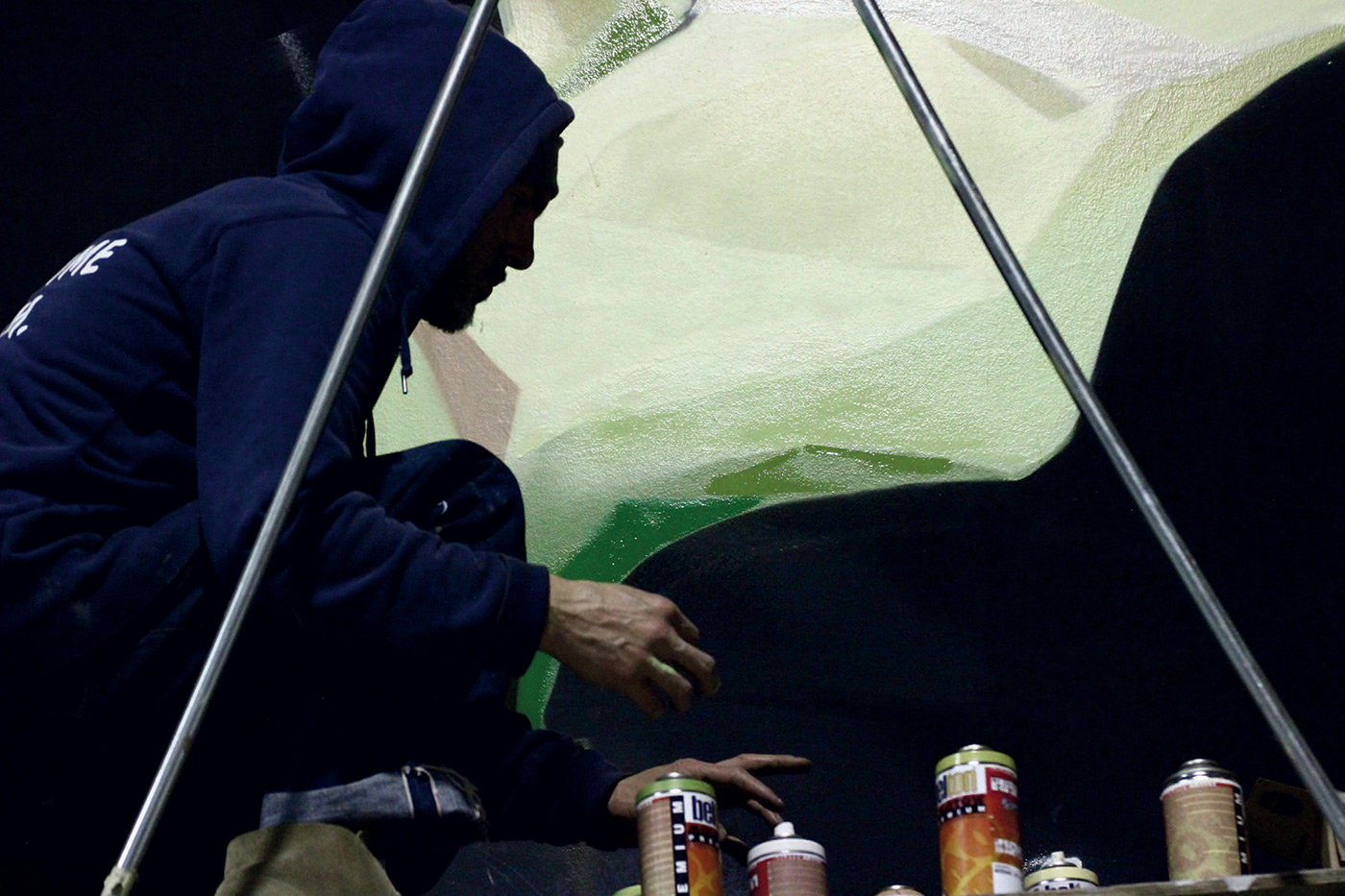 Paolo "Zero-T" Capezzuoli (Poggibonsi, 1968) started drawing at an early age, this passion led him studying graphic design in Florence at the beginning of the 80's.

In 1989 with Nicola "DeeMo" ("Dayaki" at the time) Peressoni founded "Color Melodies Combo", a jazz-like duo ensemble of writers that rapidly became the most talented and revered graffiti crew in Italy.

In 1994 in New York Zero-T met the legendary Rock Steady Crew, becoming one of its members in 1997 to represent the Writer's Chapter together with Pop Master Fabel, Mr. Wiggles e Doze Green.

Nowadays a sought-after consultant in the fashion industry, he collaborated since the beginning with Slam Jam, one of the main distributors of street wear at international level, for whom he curated the 25th Anniversary Campaign.

In 2014 he had his long awaited first personal exhibition, at 1 Opera Gallery in Naples, curated by Pietro Tatafiore and Giuseppe Ruffo.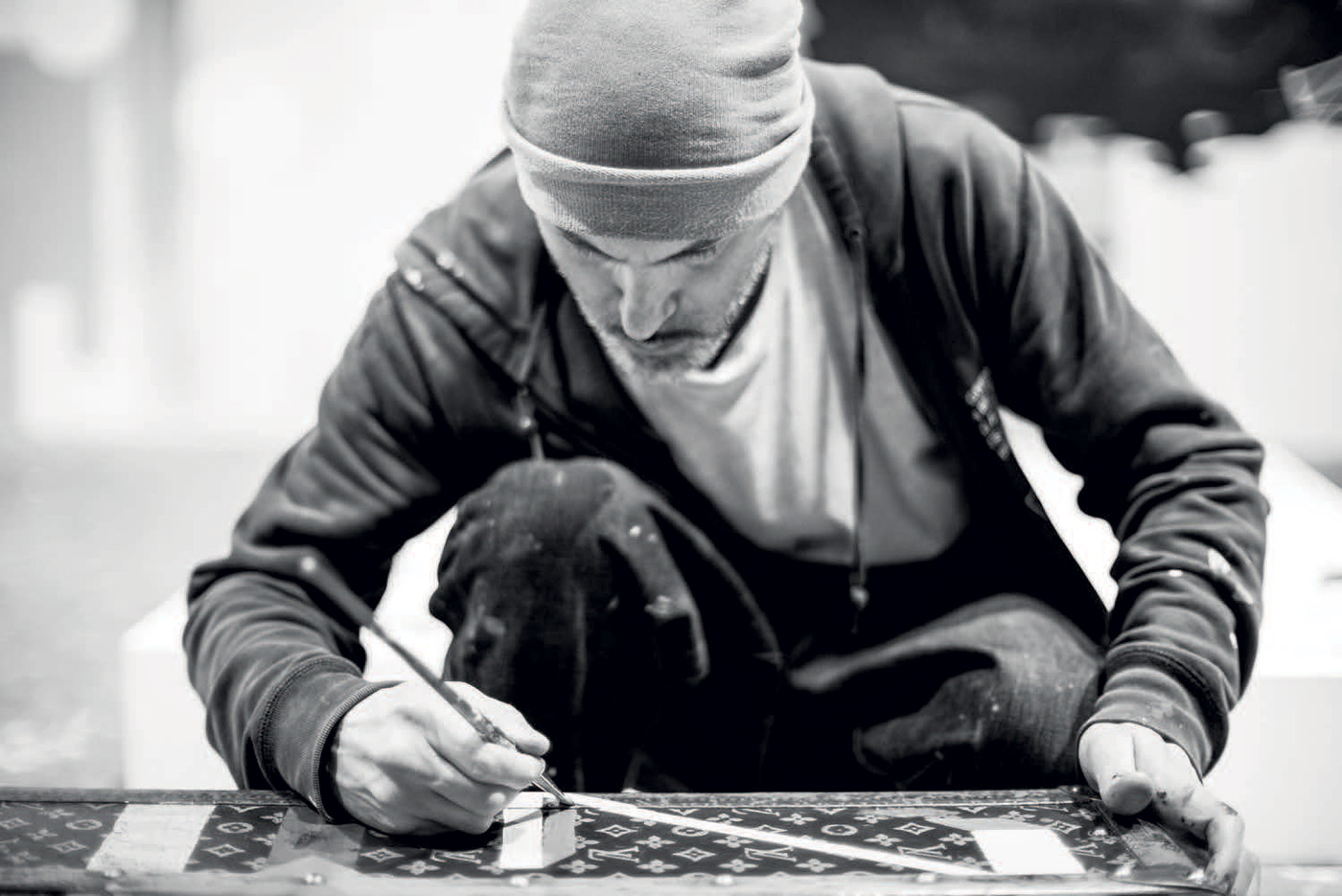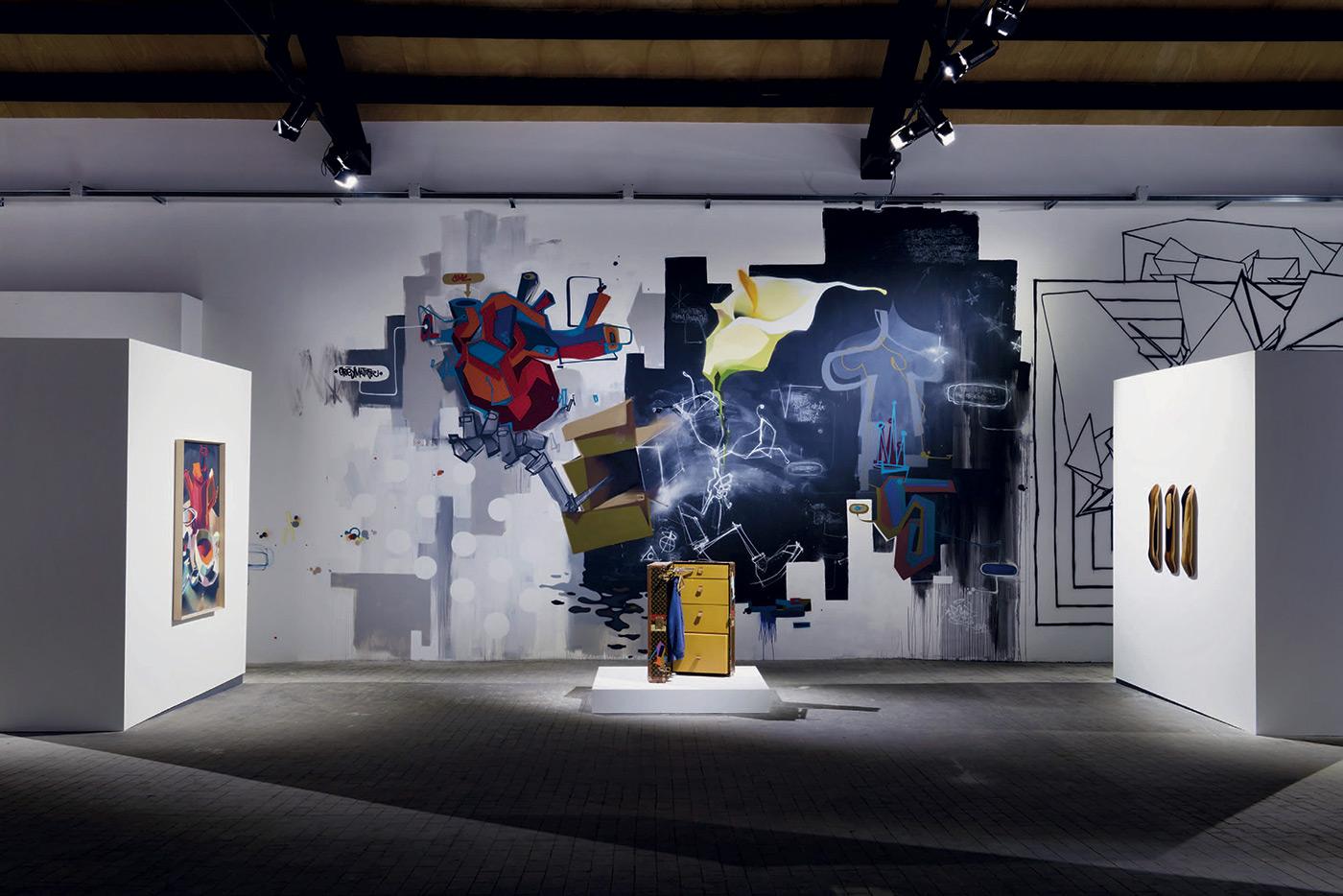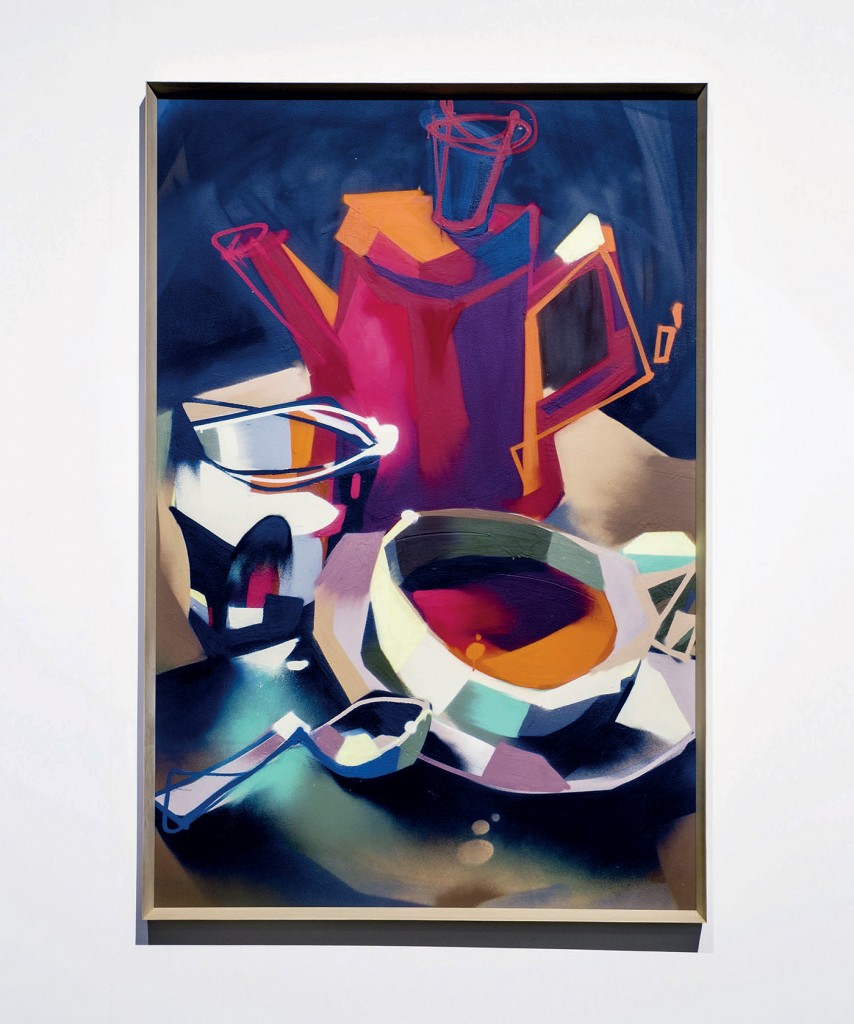 Time Frame at 4.35 pm
Spray paint on canvas
100 x 150 cm
2015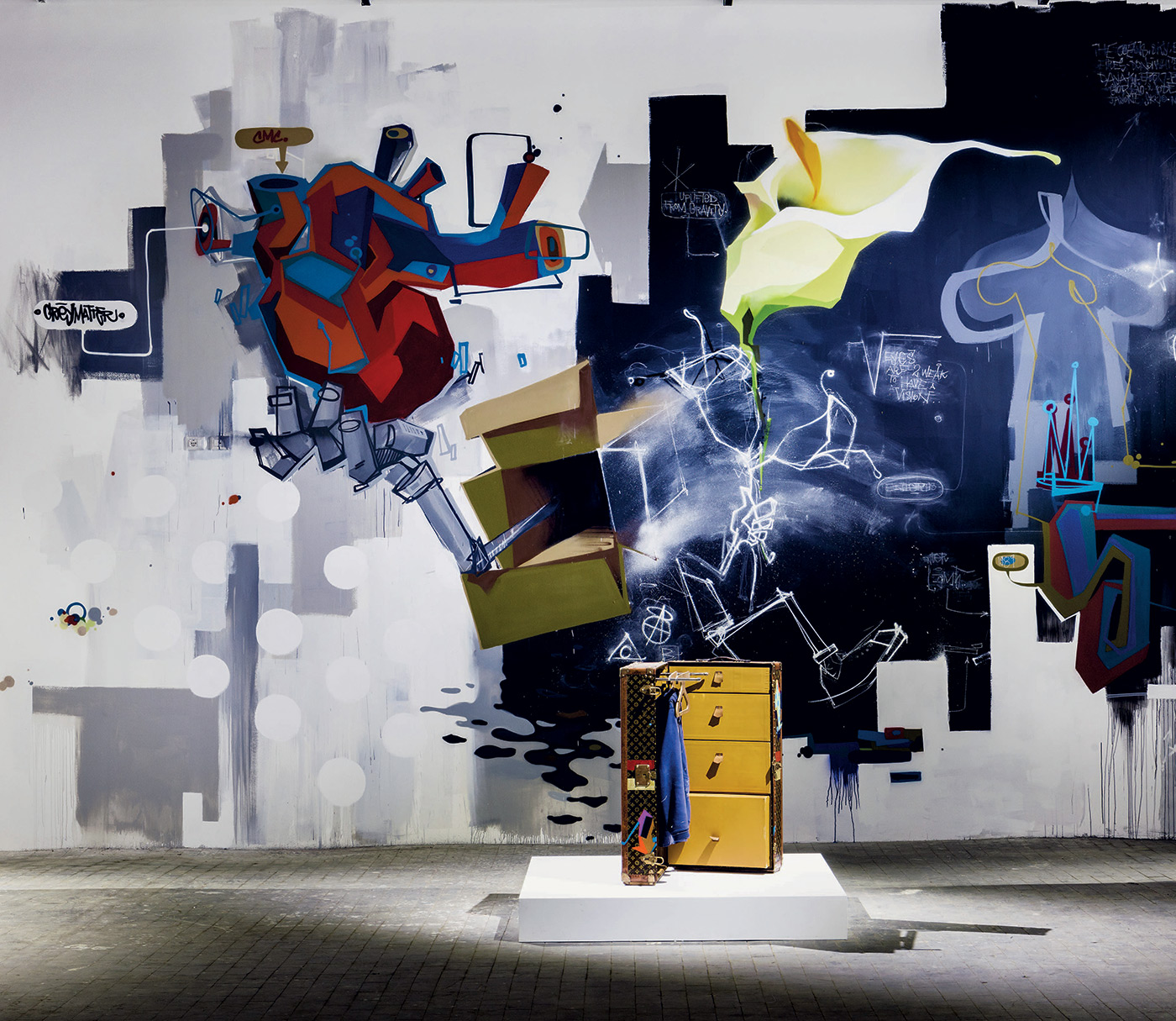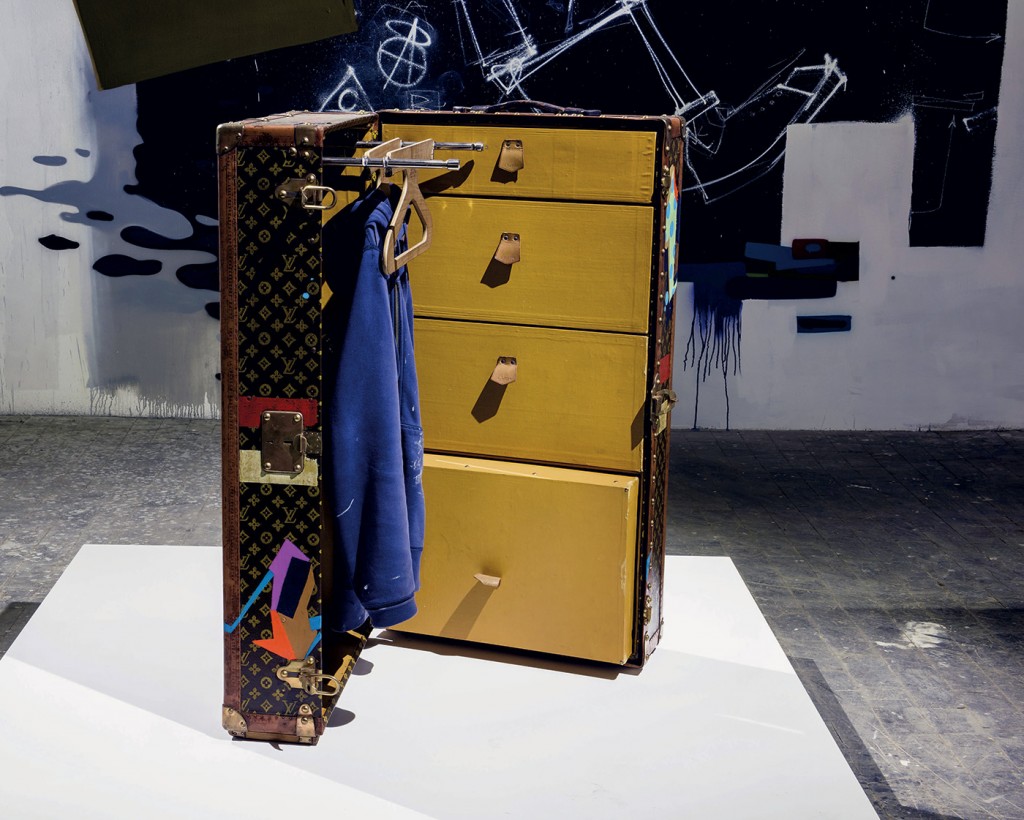 Transit
Mixed media on antique
Louis Vuitton malle
2015
Frequency
Ebony, zebrawood,
rosewood on pressed plywood
2015