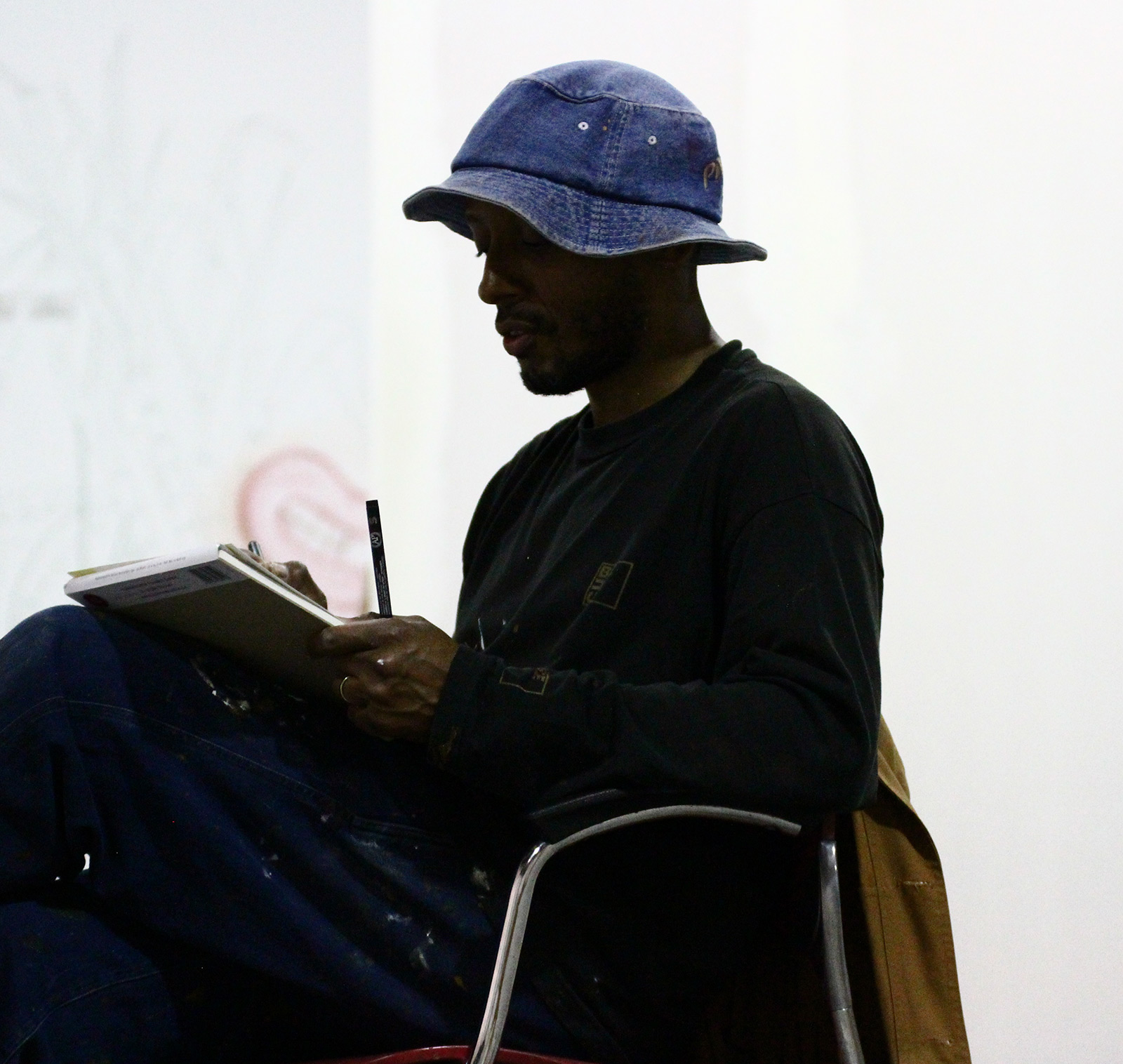 Mode2 is considered to be one of the forerunners of the British graffiti and street art movement.
He started dabbling in graffiti in the early 80s when it was still an underground word of mouth movement, that had just started to be seen outside of New York City.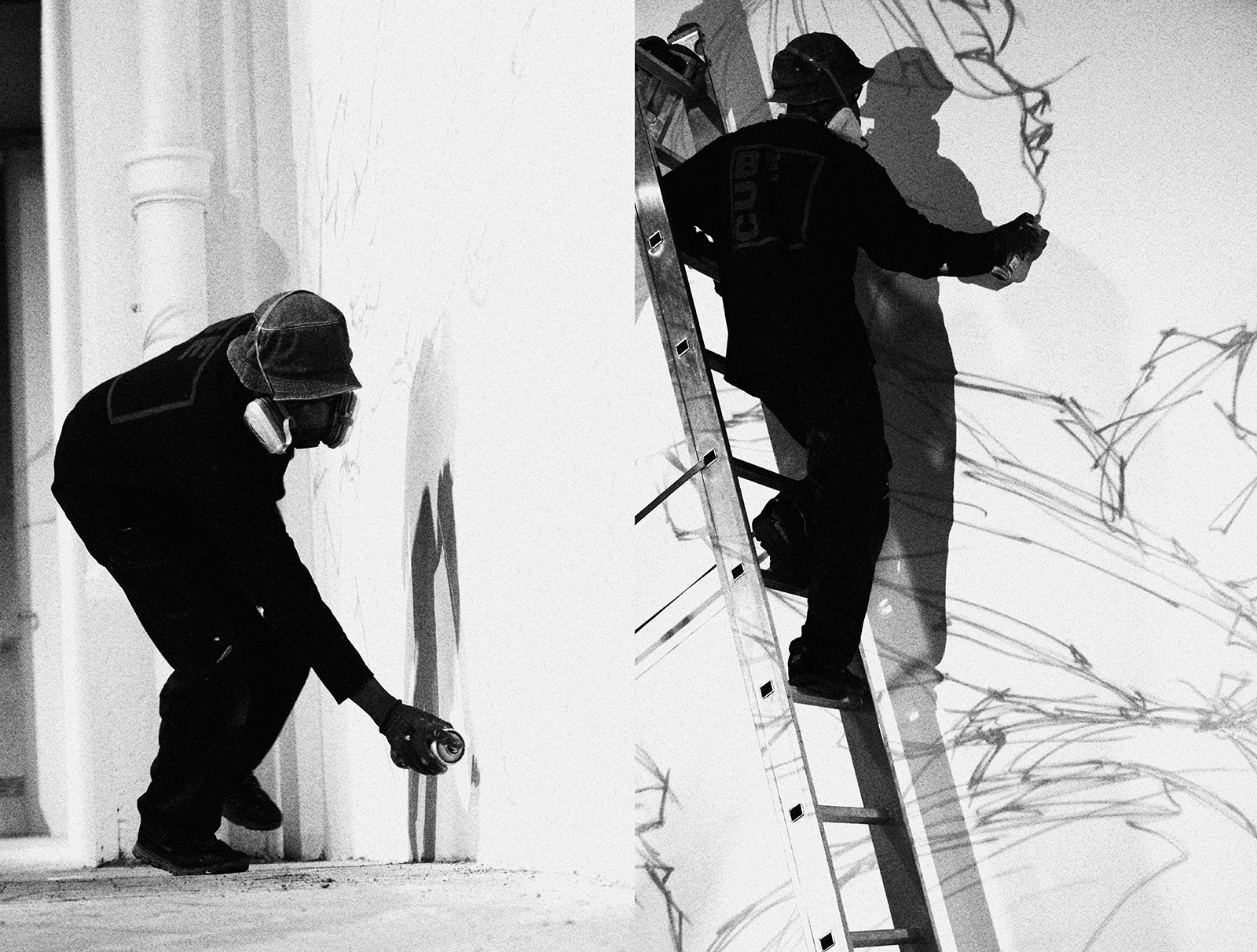 Working alongside some of the integral founders of Central London's hip-hop scene manifesting itself in Covent Garden, Mode2 co-founded an influential graffiti group, The Chrome Angelz.
He was one of the first British graffiti writers this street culture to the masses and make a real impact on public consciousness.
Mode2's work is free of pretension and the want of approval, instead speaking out honestly about personal issues, ranging from love and relationships, lust and pregnancy, the environment, and the place of writing and hip-hop culture within society. Whether his work is making a political statement or expressing his views on religion, all of Mode 2's work is supported by his idiosyncratic style and draughtsmanship.
We recently saw him publicly painting a mural in Omagh, Northern Ireland, working on one of the art-videos produced for U2's Songs of Innocence album.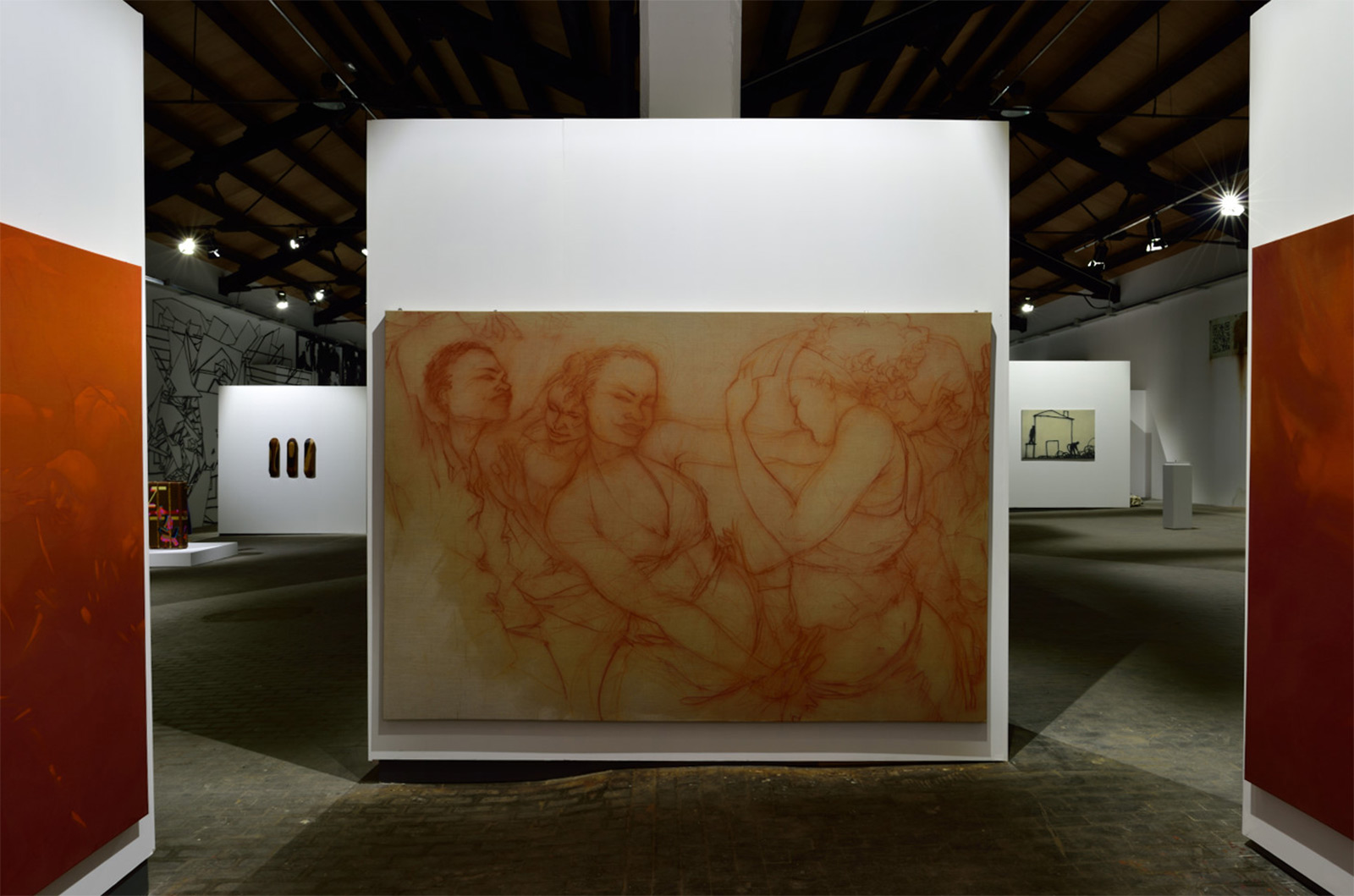 Line
Pastel and acrylic on canvas
190 x 280 cm
2015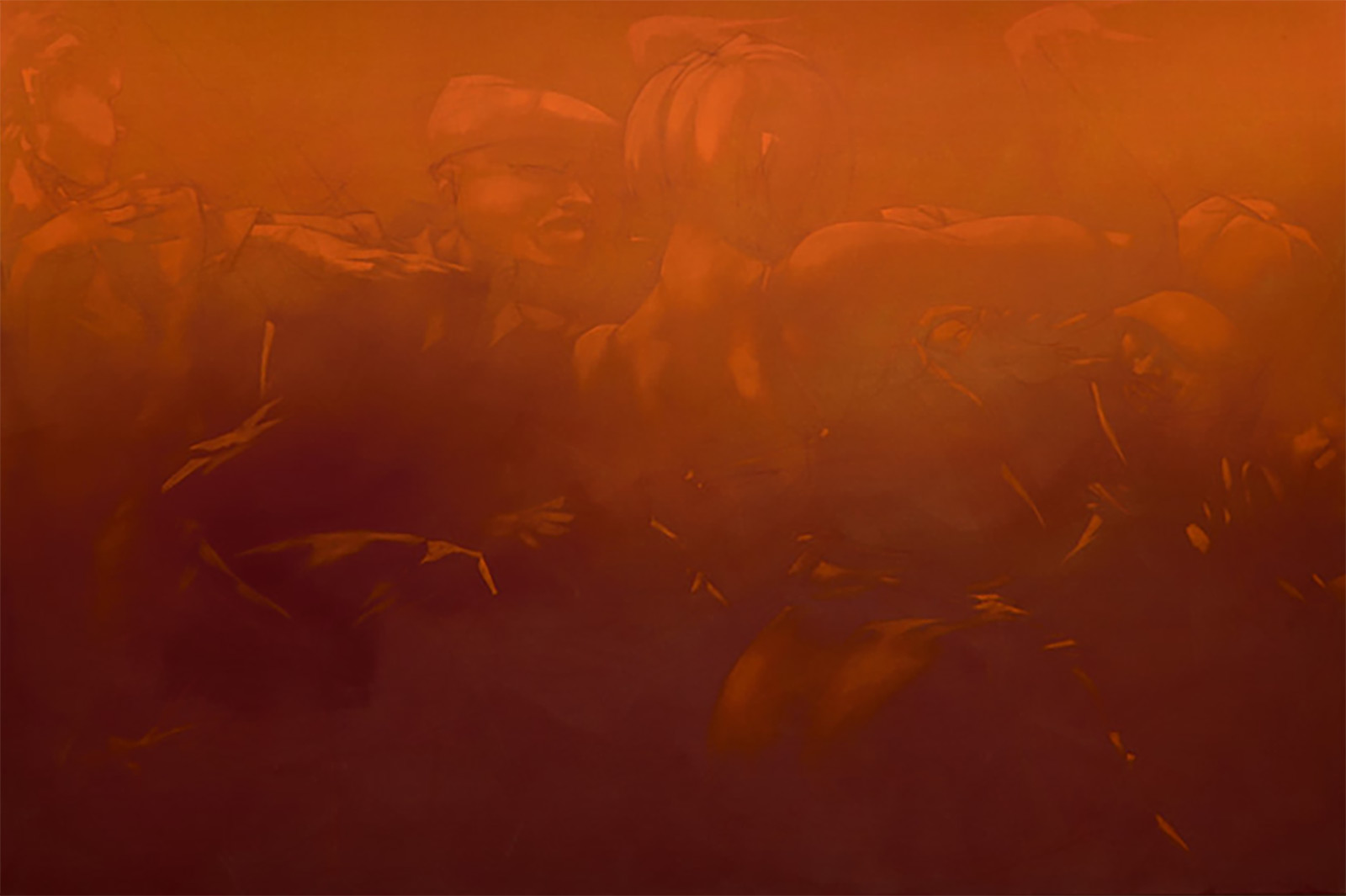 Light
Pastel and acrylic on canvas
190 x 280 cm
2015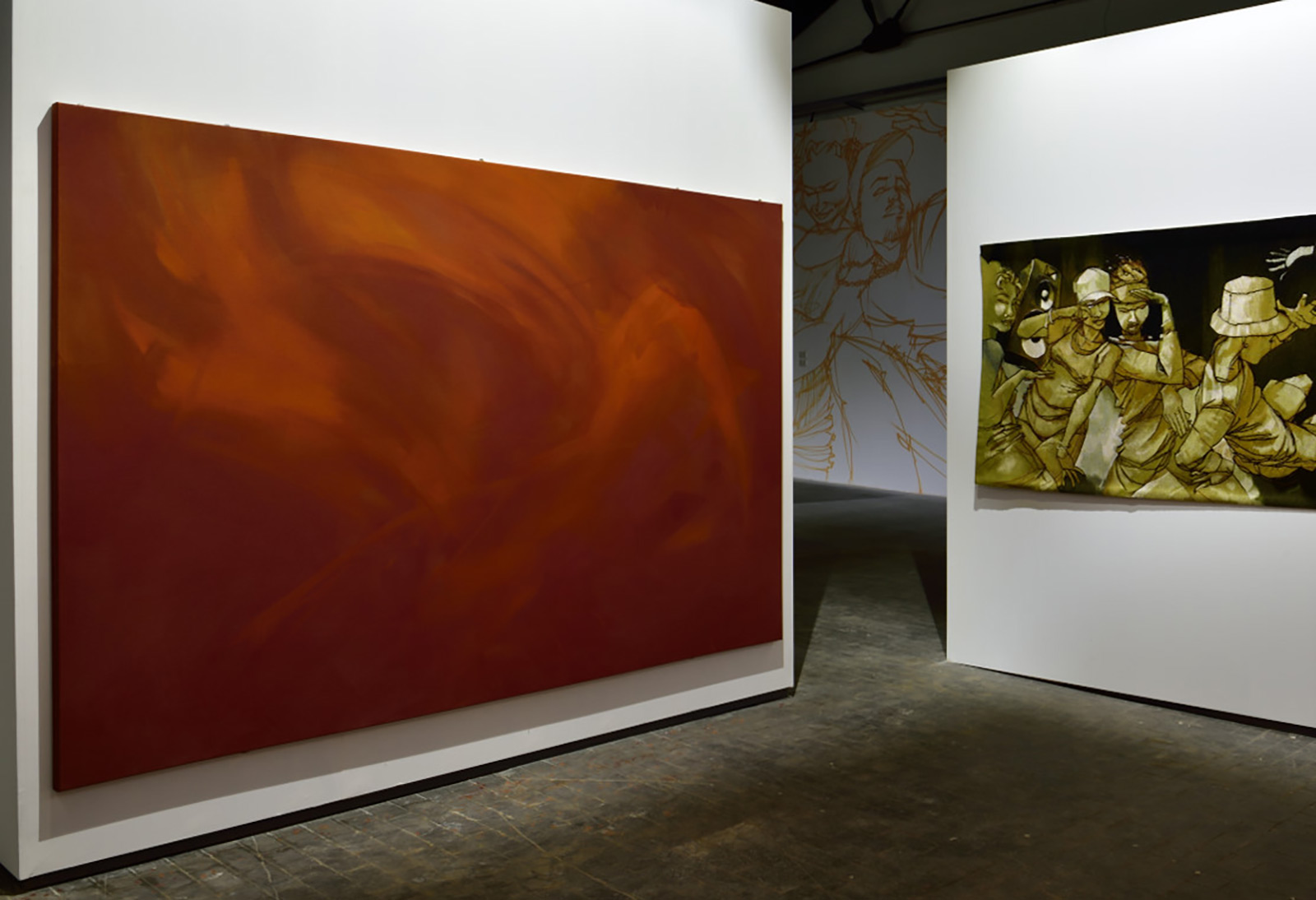 Movement
Pastel and acrylic on canvas
190 x 280 cm
2015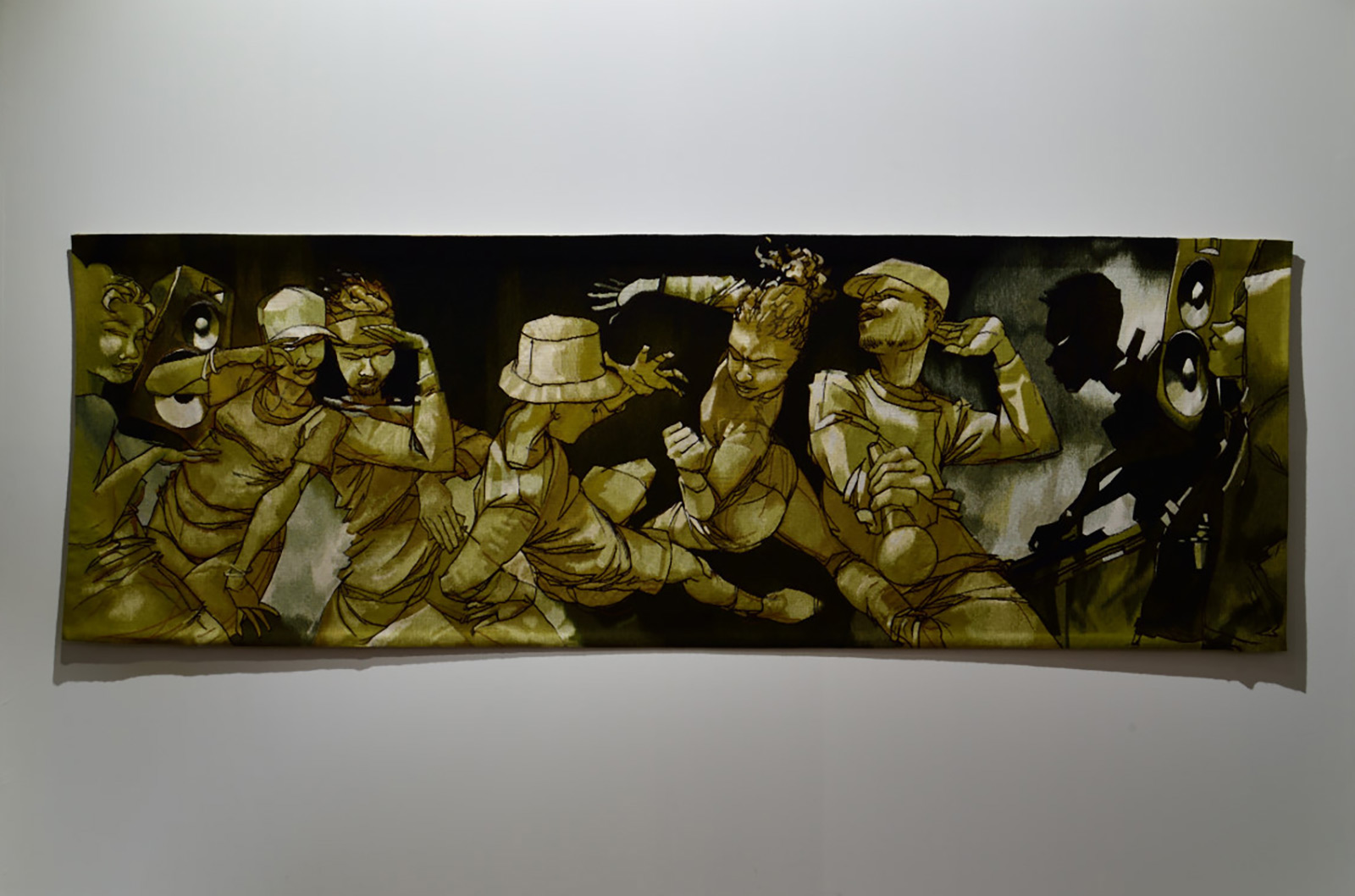 4 Elements
Silk and wool handknotted
360 x 120 cm
2015