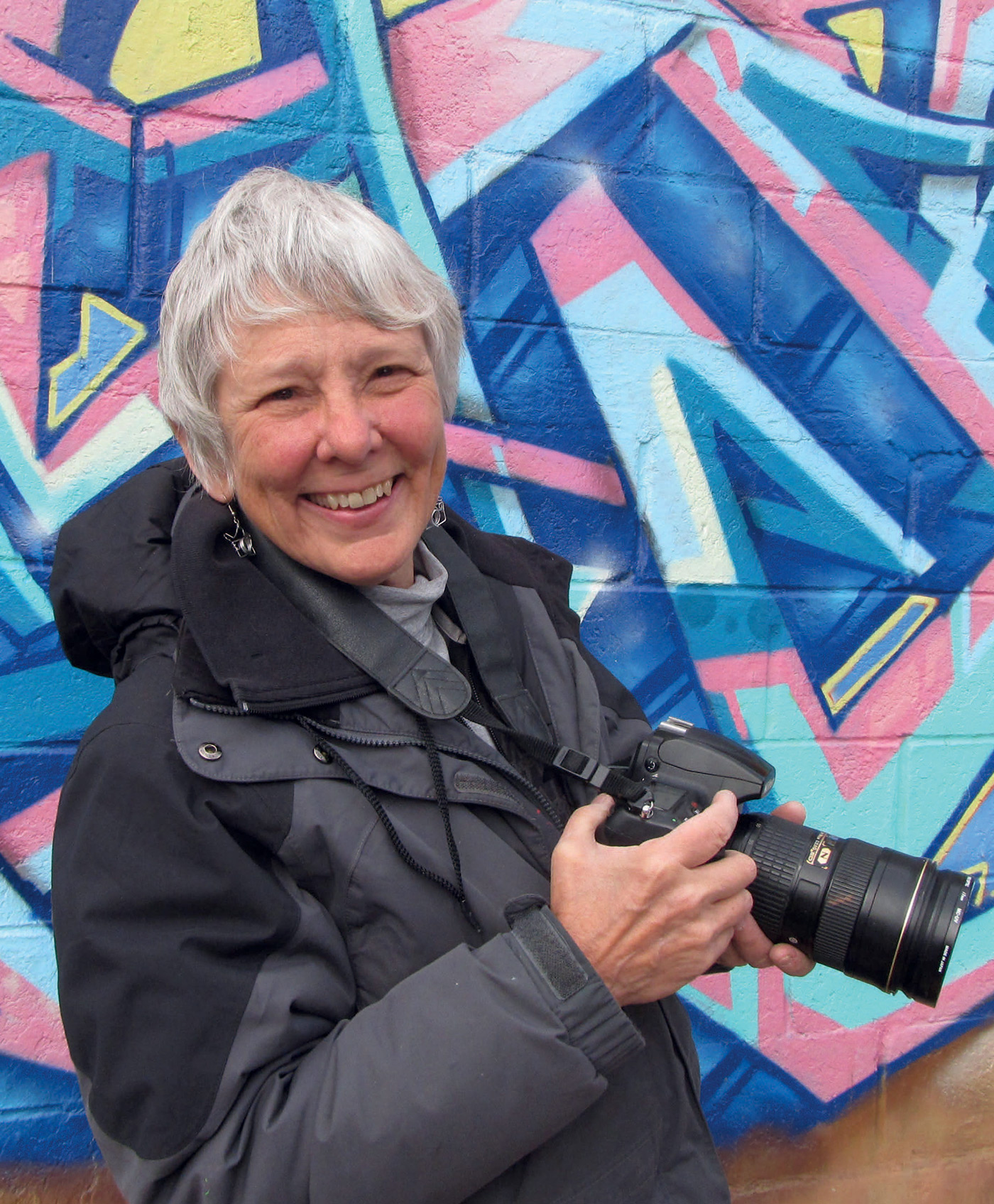 Martha Cooper is a documentary photographer who has specialized in shooting graffiti and street art for over thirty-five years. Her books include Subway Art, a collaboration with Henry Chalfant, R.I.P.: Memorial Wall Art, Hip Hop Files 1980-1984, We B*Girlz, Street Play, New York State of Mind, Tag Town, Going Postal, and Tokyo Tattoo 1970. She lives in Manhattan but can frequently be found at street art festivals worldwide. You can follow her travels on Instagram @marthacoopergram.

In 1978 I was one of 15 staff photographer of the New York Post, a daily newspaper located in a building in lower Manhattan. We cruised around in cars waiting to be sent out on assignment through 2-way radios which connected to the photo editor as mobile phones were not yet available.

In addition to the ever-breaking news stories, we were supposed to look for random feature photos called "weather" shots. As I headed back to the Post each day to develop my film, I began to take a route through Alphabet City, Avenues A, B, C, and D to see if I could find anything interesting. At the time this neighbourhood was full of vacant lots and abandoned buildings, forbidding to adults but enticing to kids. I began taking photos of children playing creatively, often with toys they fashioned from trash.

One day a boy showed me a notebook with sketches and explained that he had been practicing to paint his name, HE3, on walls. That was the first time I understood that the graffiti letters I saw everywhere were actually nicknames. I was fascinated by the idea that kids were designing their names before writing them in public. He3 offered to introduce me to a king and the king turned out to be Dondi. Dondi allowed me to enter the fascinating world of graffiti. In 1980, I quit my well-paying, union job in order to spend more time trying to photograph freshly painted trains. Some people thought I was crazy but it's a decision I've never regretted.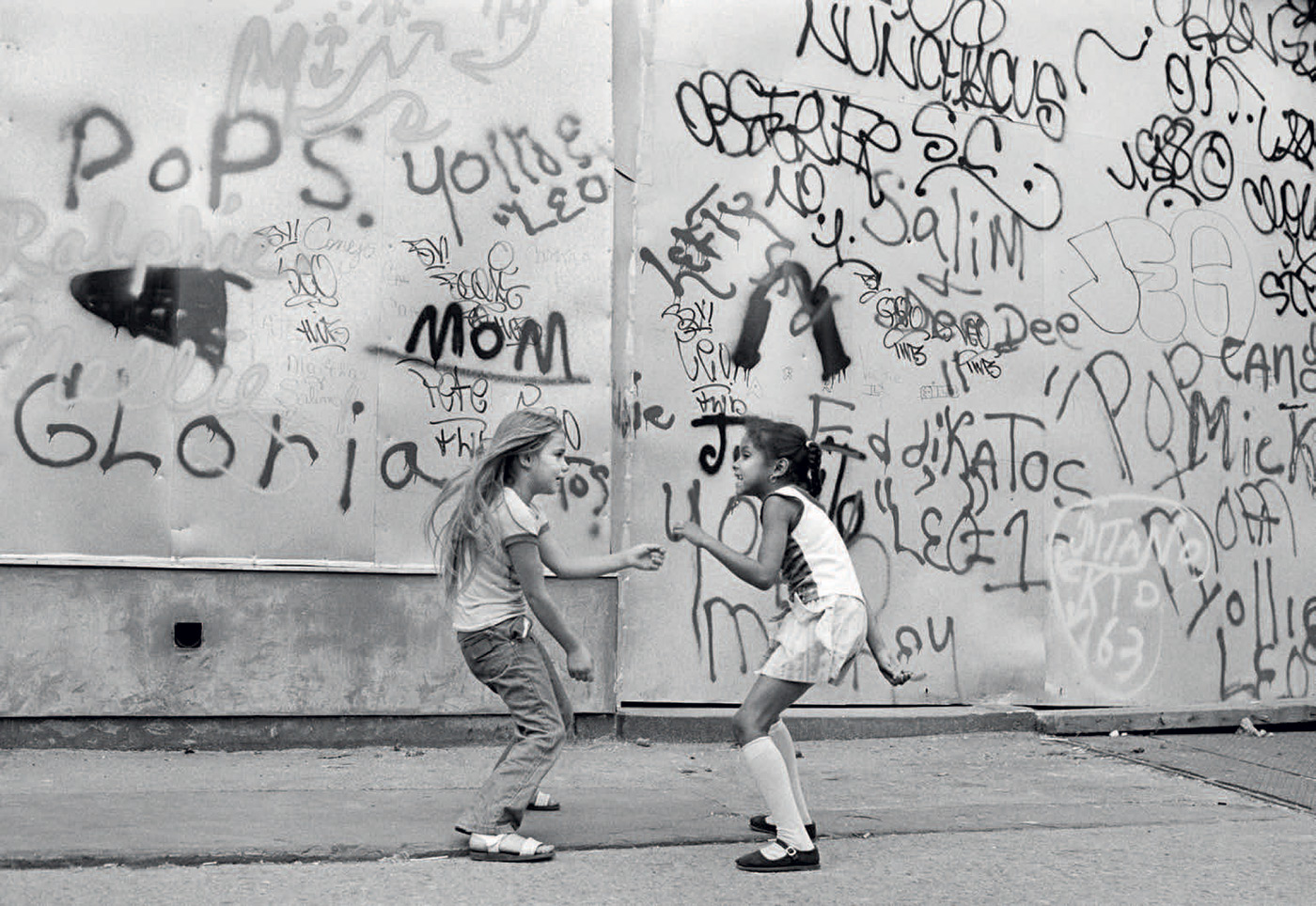 Girls dancing to disco music from bar
Lower Eastside
1978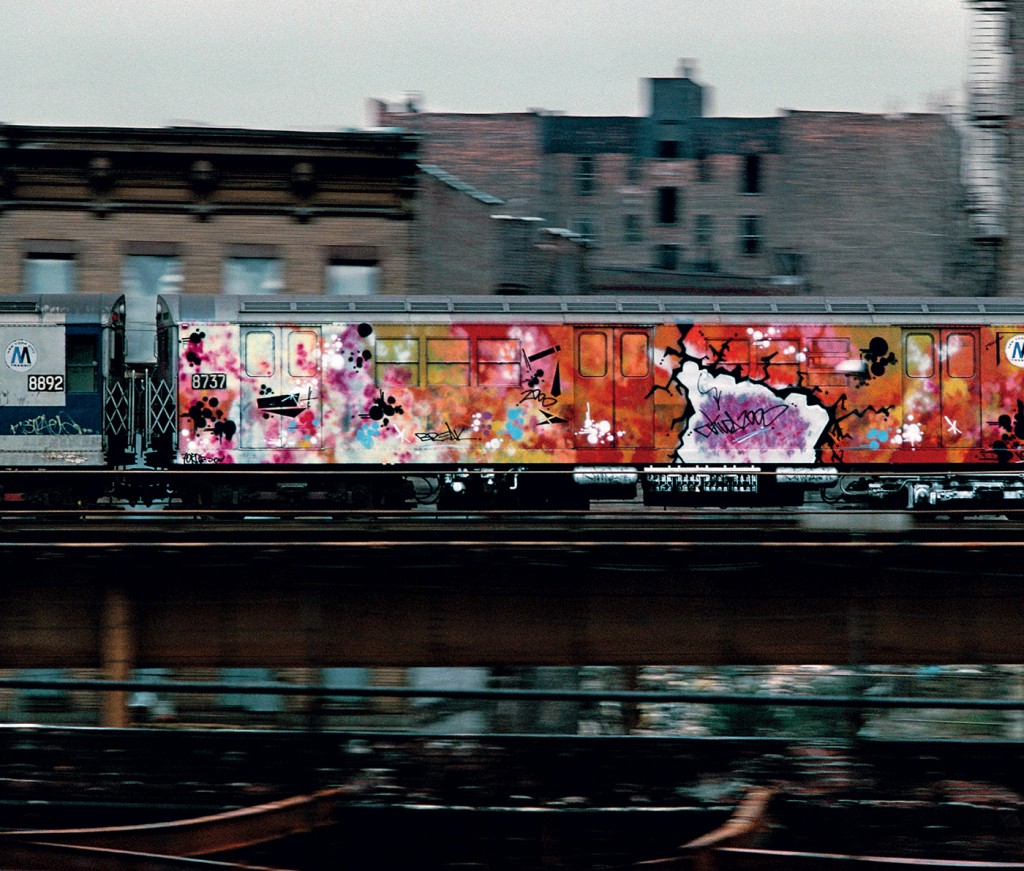 Futura
Break piece
1980
Futura
1983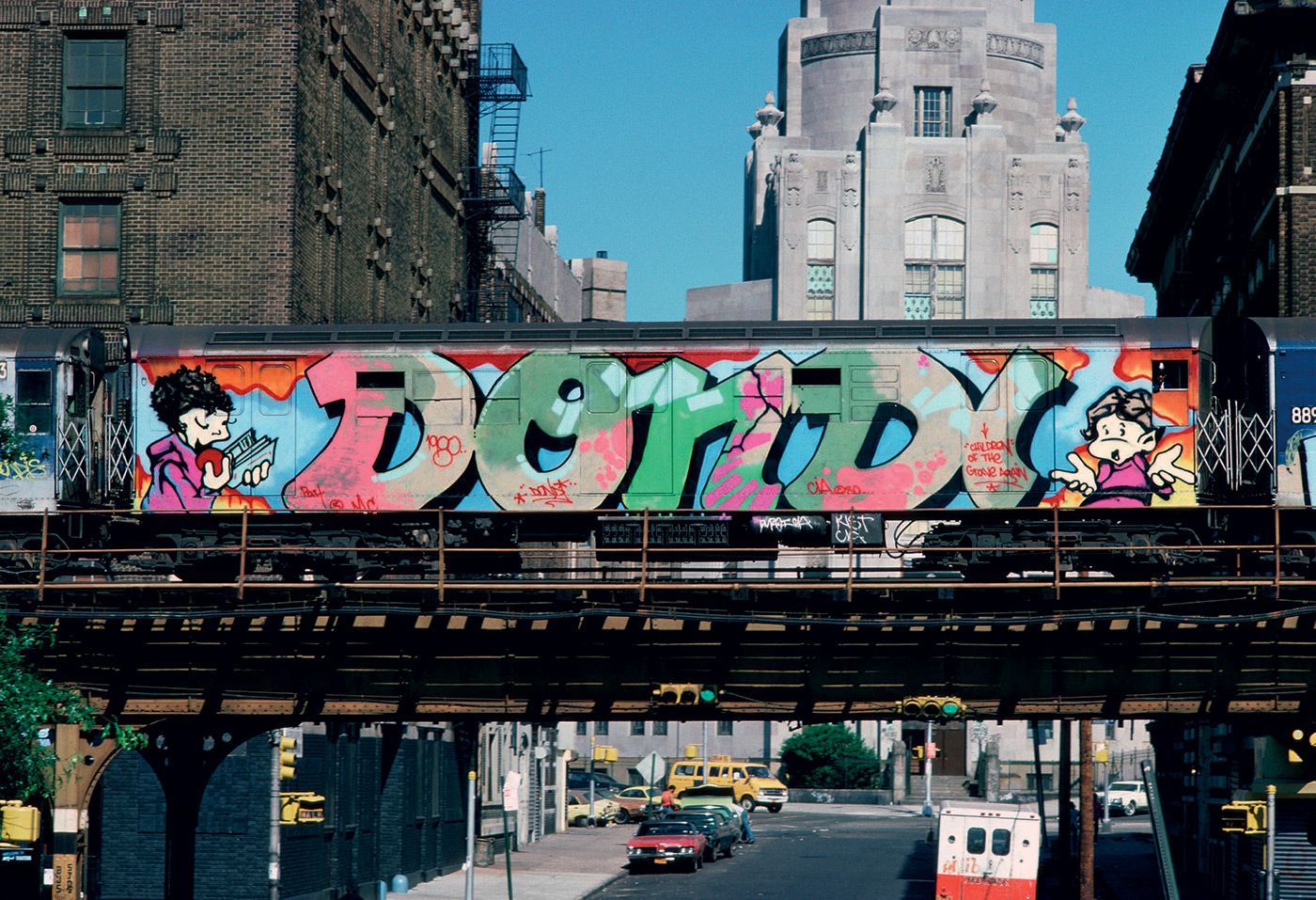 Dondi
whole car
Children of the Grave Again
1980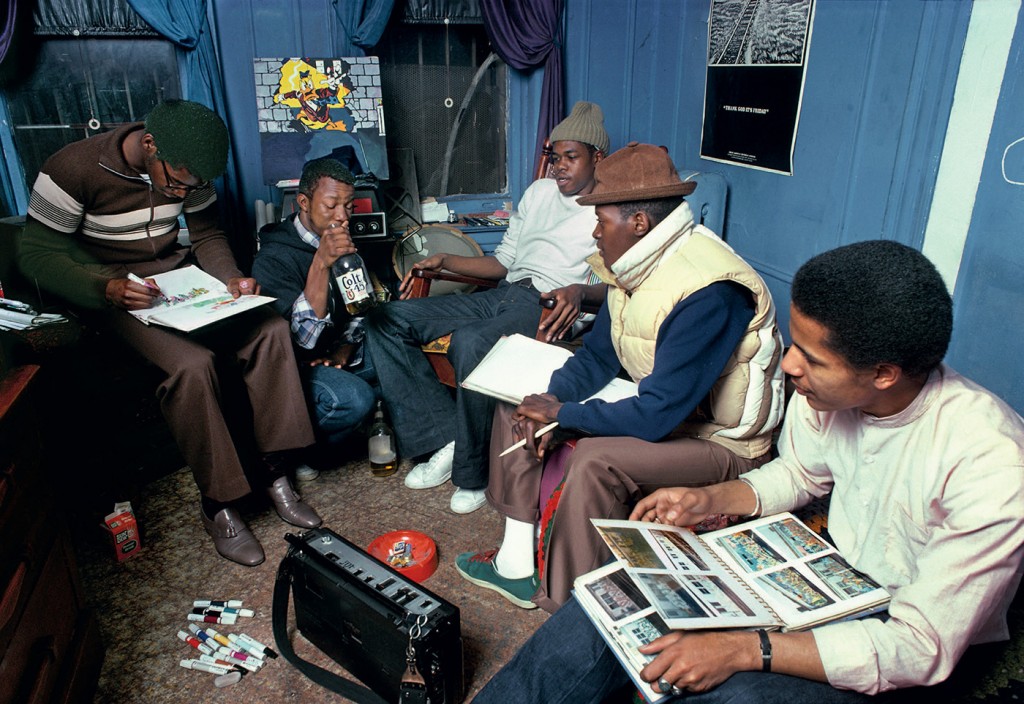 Dondi's bedroom
1980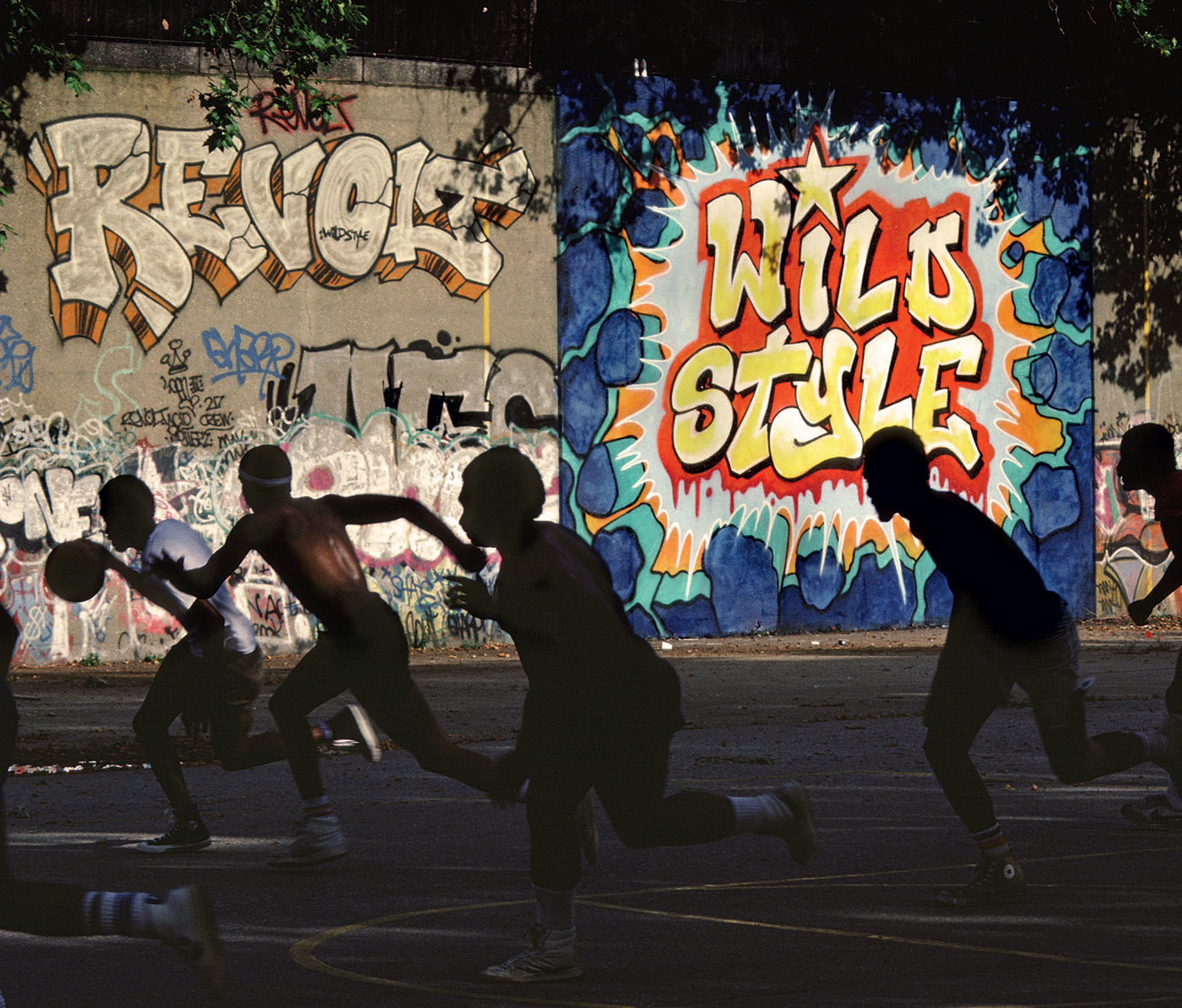 Freshly painted Wild Style wall in Riverside Park
1983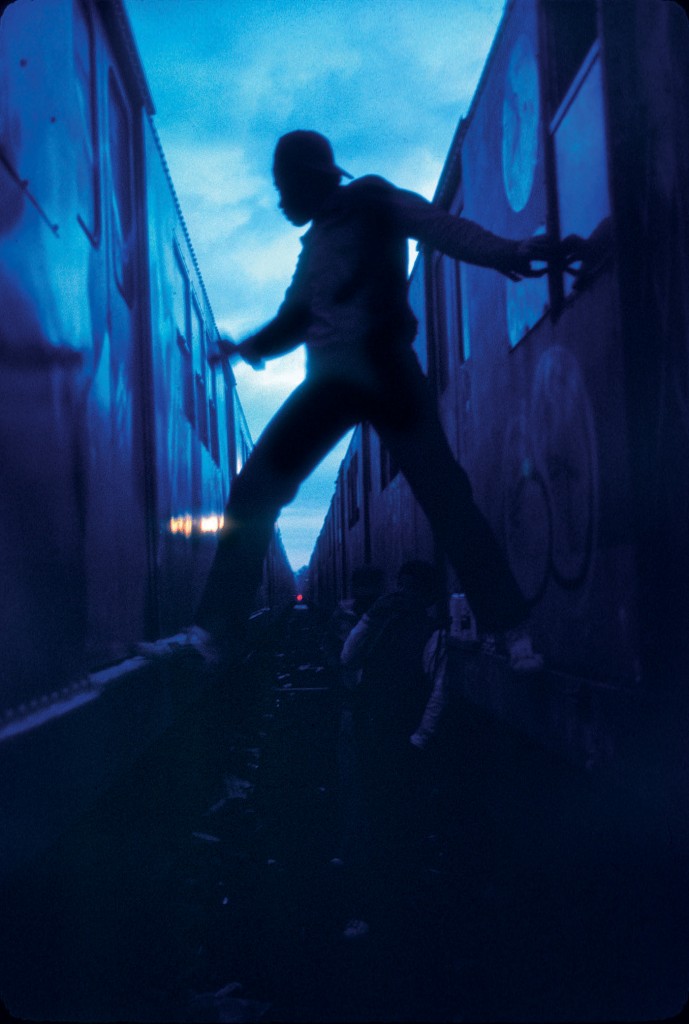 Dondi in yard (silhouette)
1980