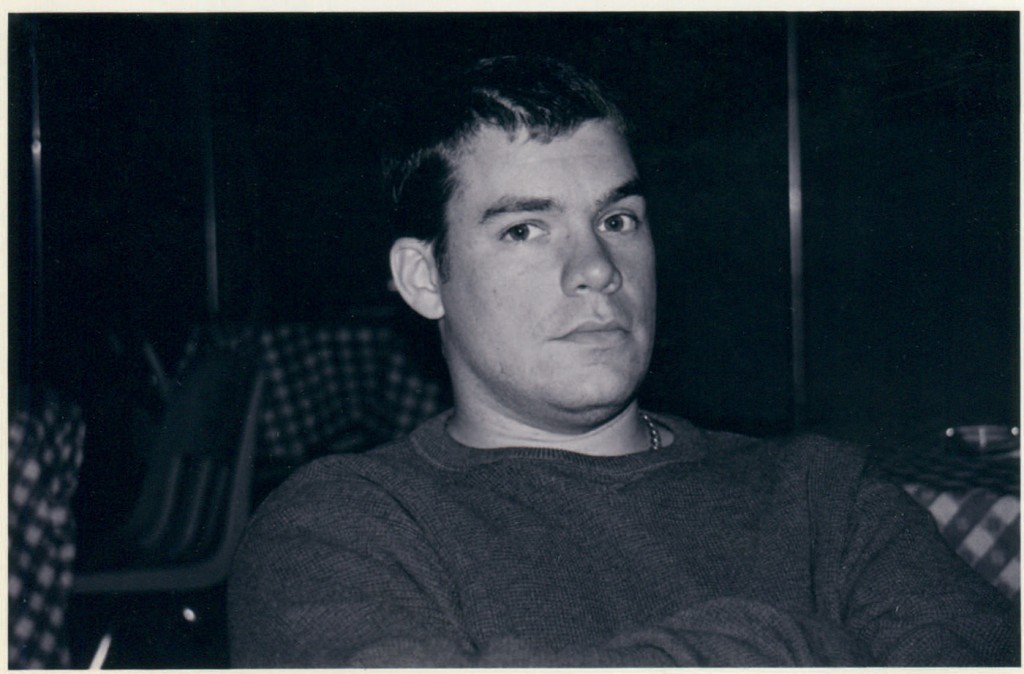 Todd James è un pittore americano, co-creatore di Street Market, una fondamentale mostra sul movimento post-graffiti selezionata per la Biennale di Venezia nel 2001. Nel 2011, una versione rivisitata di quel lavoro è stata l'installazione centrale della mostra sold out Art in the Streets al LA MOCA, Museum of Contemporary Art di Los Angeles.
Grazie alla sua esperienza da adolescente sui treni della metro di NYC negli anni '80, con il nome di REAS, ha padroneggiato fin
da subito le tecniche del disegno artistico. I suoi lavori commerciali includono artwork per artisti quali Eminem, The Beastie Boys, Iggy Pop, Pharrell Williams, U2 e Miley Cyrus. Di recente le gallerie Javier Lopez di Madrid, Colette a Parigi, Lazarides a
Londra, Nanzuka a Tokyo, Alice Gallery a Bruxelles e V1 a Copenhagen hanno ospitato sue mostre personali.
Il suo lavoro è stato esposto anche all'Institute of Contemporary Art di Philadelphia, alla Tate di Liverpool e allo Yerba Buena Center for the Arts di San Francisco.
Sono state pubblicate numerose monografie della sua opera. James vive a Manhattan.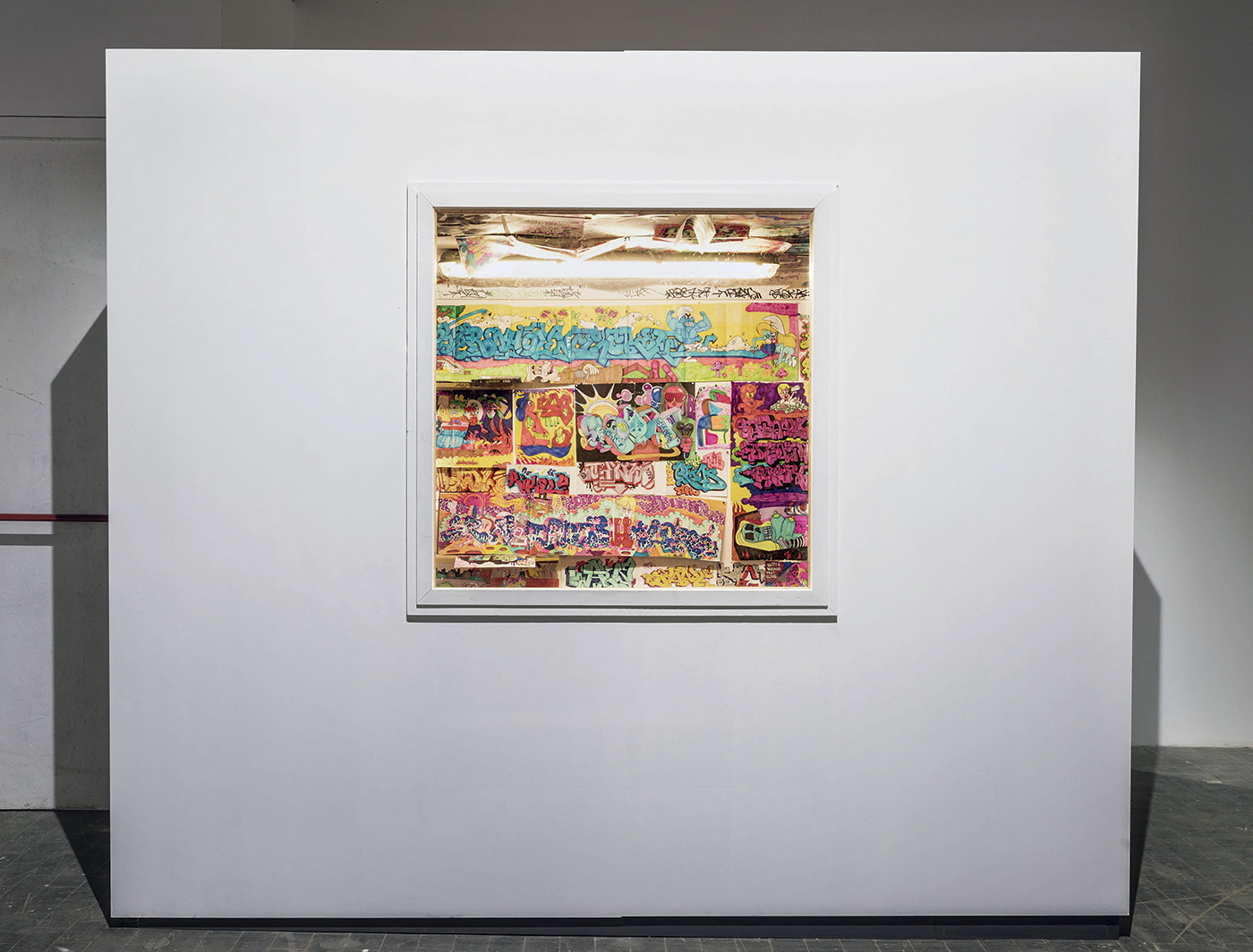 Vandal's Bedroom
Room installation
240 x 215 x 340 cm
2013
Todd James ha ricreato la sua iconica installazione Vandal's Bedroom per la mostra The Bridges of Graffiti. L'opera è stata realizzata per la prima volta per la mostra Art In The Streets al MOCA di Los Angeles, come elemento aggiuntivo a quanto esposto per Street Market, la fondamentale esposizione che fu realizzata alla Deitch Projects di NY e selezionata per la Biennale di Venezia nel 2001. La Bedroom ha poi viaggiato in varie mostre a New York, Copenhagen e Madrid. A metà tra opera e installazione, offre al pubblico la possibilità di dare una sbirciata nella camera-da-letto-trasformata-instazione- da-battaglia di un giovane vandalo, dove i piani per una elaborata presa del potere artistica sono sparsi dalle pareti al soffitto. Disegni fatti con un pennarello che cola inchiostro danno forma a stili di lettere un tempo dipinti sulla subway, mentre personaggi rubati ai fumetti si dedicano ad attività decisamente fuori dal proprio registro. Un caos di colori, slogan, fantasie, legami e tradizione, tutto racchiuso ma allo stesso tempo pronto a esplodere in questo spazio per dormire, mangiare e respirare. Un esercizio nostalgico e una celebrazione delle prime influenze, che ancora restano e resistono più che mai.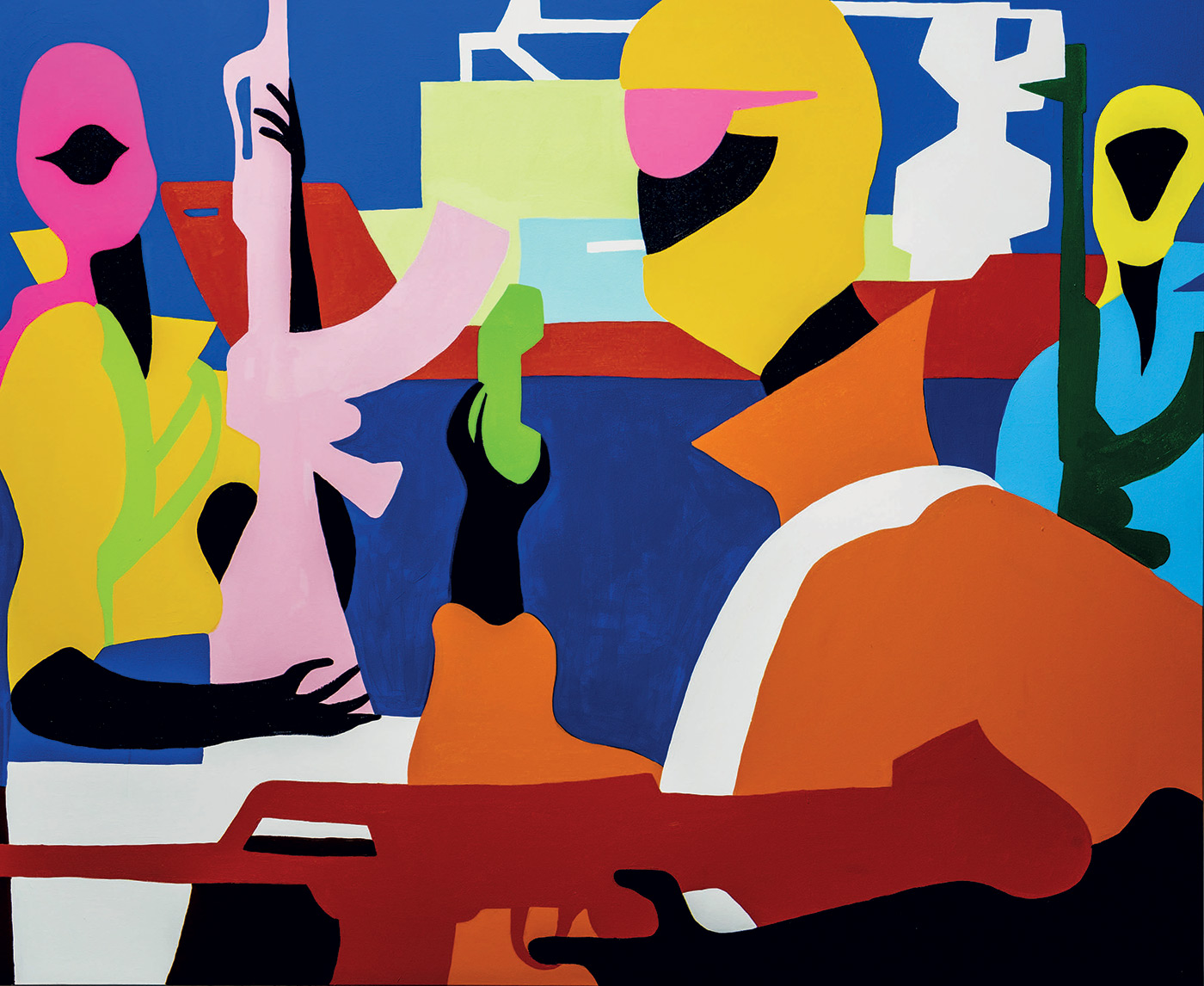 Two Pirates, even though they are three
Acrylic on canvas
211 x 173 cm
2013